On December 6th, 2017, Live Out Loud went behind the scenes with Pandora! LGBTQ+ students and their allies from all over the city packed the room to hear from an incredible panel of four out Pandora employees. Dave, Matt, Monica, and John spoke candidly about their experiences, from reckoning with their identities in their youth, the nuanced challenges and rewards of coming out, and the ways they never expected their careers and lives to evolve.
The panelists weren't the only ones in the room who practiced vulnerability; students took time and space to share about their dreams, from working in nursing to making music, and their lived experiences that have led them to their goals. The impact of the panel was undeniable. One student said, "I needed to hear about not worrying what people think of you." Another wrote, "It helped me to see coming out is not so bad, there are so many people who support you."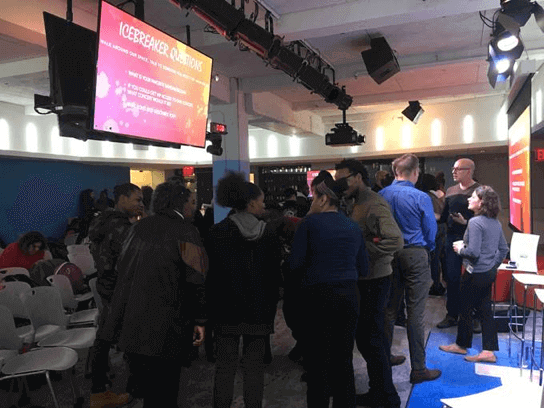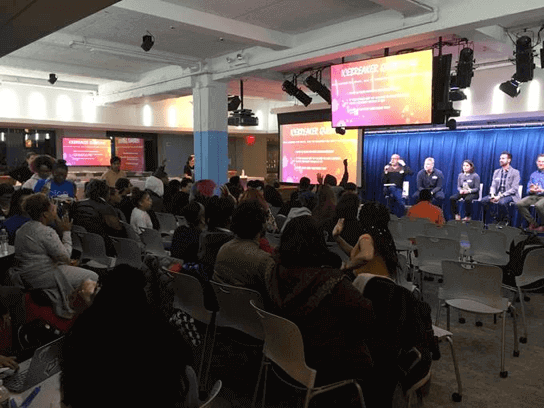 After the panel, students were excited to try their hands at music analysis. We scored hit songs like "Despacito" and "Love on the Brain," generating the same type of data that Pandora music analysts create for the algorithm that feeds listeners songs they'll love. Getting to work with the out folks at Pandora on this project was not only fun but impactful, and an incredible way to round out the night.
Many students reflected on seeing options for themselves and their future after our visit to Pandora–one wrote, "I believe I can get that office job now." Another student summed up the spirit of the night perfectly: "It showed me there may be one path you set for yourself, but so many good surprises in the future."