Connecting • Embracing • Transforming
Young Trailblazers Scholarship
The 2023 Application Is Now Open!
The LIVE OUT LOUD Young Trailblazers Scholarship was created to provide financial support to LGBTQ+ identifying youth with financial need. Through this scholarship, LGBTQ+ youth can apply for funds to pay for education-related expenses to pursue a degree from an accredited college, university, or technical/vocational program. This year Live Out Loud is awarding scholarships of $5,000.00.
Applications are due by February 27, 2023.
Interviews for selected participants will be held in March and April and winners will be notified in the Spring. 
Awards will be presented at Live Out Loud's 22nd Young Trailblazers Gala on May 22, 2023.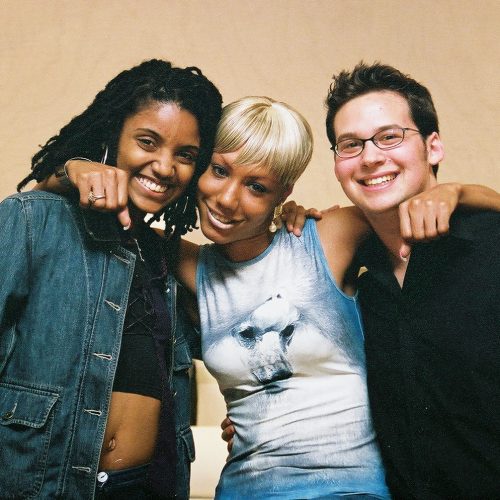 Application Requirements
The award is open only to graduating high school seniors who identify as LGBTQ+.
Applicants must be planning to enroll in a university, college, technical/vocational school, or other post-secondary program. 
Applicants need to reside in the Tri-State area including New York, Connecticut, and New Jersey.
Applicants must send (a) the completed application form, (b) the required essay / other formatted responses, and (c) two letters of recommendation.
Finalists must participate in an individual virtual interview that will be scheduled during March 2023.
Awards are given only to applicants approved by the Scholarship Committee based on the criteria above and outlined in this application.
Application Submissions:
All applications should be submitted digitally, using this Google Form
Incomplete applications will not be considered.  
Letters of Recommendation
Students must submit two letters of recommendations from academic and/or organization professionals that attest to their prior commitment to LGBTQ+ issues, or their potential to be a courageous leader in the future. Please have recommenders email their letters directly to info@liveoutloud.org.
Scholarship Awarding Process
Awards will not be distributed until Live Out Loud receives all required documentation, 

including a copy of the acceptance letter from the institution the student will attend and 

verification of attendance by the relevant admissions office.

Live Out Loud will distribute awards directly to the educational institution only, and only upon verification of attendance.
Please direct any questions to Live Out Loud's 

Educational Program Manager, Marilena Rocco.