Connecting • Embracing • Transforming
Live Out Loud's Behind the Scenes is a monthly event-based program that works to bridge the gap between the generations within the LGBTQ+ community. Through partnerships with a variety of organizations and companies, Live Out Loud invites middle and high school students to interact with a panel of LGBTQ+ professionals, hear their stories, and learn what it's like to be out and proud at work!
This unique program allows LGBTQ+ youth to connect with adult role models, see the support offered to LGBTQ+ employees in different workplaces, and envision a brighter future for themselves. The events also provide networking opportunities for queer youth to connect with their peers and peer allies from school to school and beyond.
Behind the Scenes is free to attend and has open registration for LGBTQ+ students, their allies, and groups like school Gender and Sexuality Alliance (GSA) Clubs.
Note: Due to Covid-19, this program is currently paused. We look forward to restarting this important initiative as soon as possible!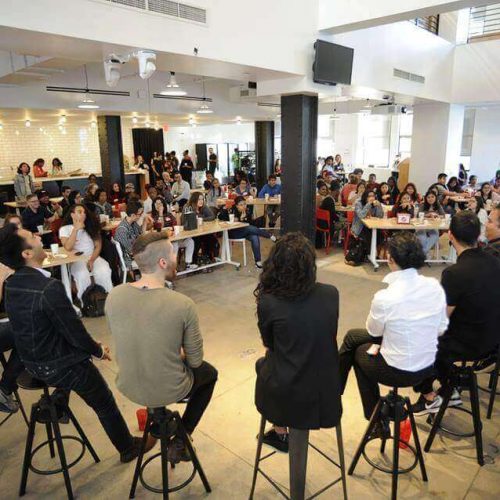 The speakers give kids people to look up to, and a glimpse of the supportive work world they can look forward to.
I always like going to these! They are a lot of fun and I always learn something new.